August 2022
Choc dipped strawberries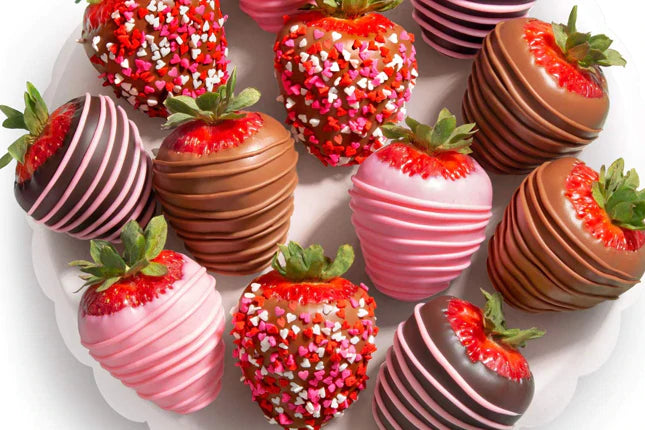 Ingredients
1 pt. strawberries
2 c. semisweet chocolate chips
2 tbsp. coconut oil
Method
Line a large baking sheet with parchment paper. Rinse strawberries and pat dry with paper towels.
In a small microwave-safe bowl, combine chocolate chips and coconut oil and microwave in 30-second intervals, stirring in between, until completely melted.
Dip strawberries in chocolate and place on a prepared baking sheet.
Refrigerate until chocolate is set, about 30 minutes.