August 2022
Fudgy black bean brownies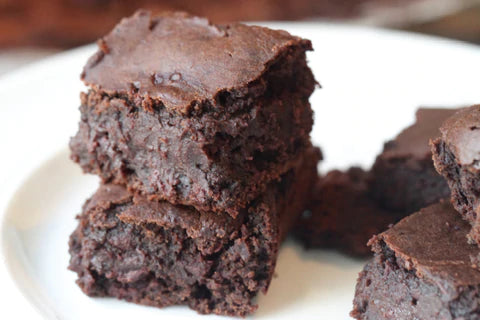 Ingredients
1/2 Cup Raw Black Black Beans

2 E

ggs

1 Ripe Banana

2 Scoop 

Feel Good Flavoured Protein Water

1/2 Cup Oats

1/2 Cup Dates

1/2 Cup Cocoa

1/8 Cup Shredded Coconuts

1/8 Cup Dried Cranberries

1/8 Cup Nuts of Choice

2-4 tbsp Honey

1 tbsp Vanilla Extract
Method
Preheat oven to 180 F

In a food processor, blend black beans, oats, banana, cocoa, dates, eggs, vanilla extract, syrup and Feel Good Flavoured Protein Water.

Pour the batter into a baking pan lined with baking paper and bake for 20-25 minutes, or until the sides appear completely cooked

.

You can serve the brownies warm, but they are also delicious after sitting in the refrigerator.

.