August 2022
Pecan-Stuffed "Baked" Apples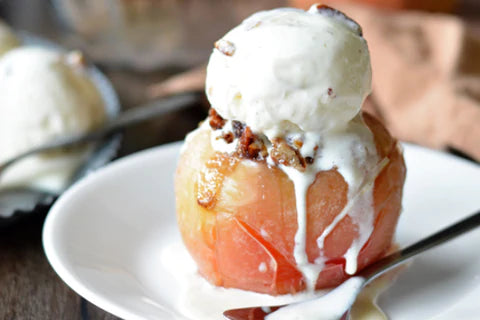 Ingredients
4 apples
1/2 c. finely chopped pecans
c.dried tart cherries
4 tbsp. soft butter
1/4 c. brown sugar
1/4 tsp pepper
1 pinch salt
3/4 c. apple juice
Ice cream
Method
Trim bottom 1/4 inch off apples so they sit flat; place in slow-cooker bowl.


In medium bowl, with fingers, combine pecans, cherries, soft butter, brown sugar, allspice, pepper, and salt. Stuff into centres of apples.


Pour apple juice around apples. Cover bowl with lid and cook on low 4 hours or until tender. Serve warm, with ice cream.