August 2022
Soft&Crumby Triple Chocolate And Plum Protein Cake bars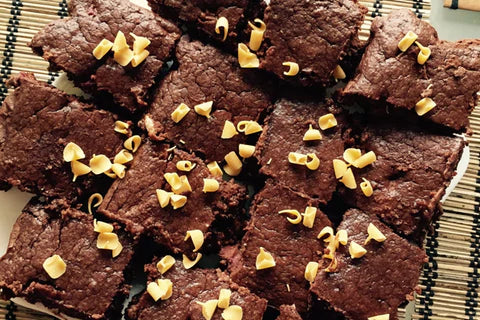 Makes 15 bars
(30 for WLS patients just cut them smaller)
Ingredients
3/4 cup oat flour
1/4 cup almond flour
4 egg whites
2 scoops Chocolate Protein powder
1/4 cup stevia, splenda or other sweetener
1/2 tsp baking powder
150g Sugar free Apple Rhubarb jam (or similar) The St Dalfours brand in the supermarket are useful)
3 tbsp raw cocoa powder
1/4 tsp salt
3 tbsp Dark Chocolate Chips
2 plums
28g fat free plain Greek yogurt
85ml skim milk
2 tbsp sunflower seeds
2tbsp Orange Chocolate Chips (optional)
Method
Preheat oven to 180 degrees, prepare a 14*28cm baking form (or 20*20cm one), put a sheet of baking paper into it.


Chop plums into small cubes.


Combine egg whites, stevia, salt and whisk together until fully incorporated. Add skim milk, Greek yogurt, Apple Rhubarb jam. Mix together in a same bowl.


Mix dry ingredients (oat flour, almond flour, protein and baking powder, raw cocoa) together in another bowl.


Add wet ingredients to dry ingredients and mix together.


Stir in the chopped plums, Dark Chocolate Chips and sunflower seeds (if using).


Pour batter into the baking dish and bake for 20-30 minutes or until a toothpick inserted comes out clean.


Let it cool on a metal wire rack and sprinkle some Orange Chocolate Chips on top.