August 2022
Slow cooked Lamb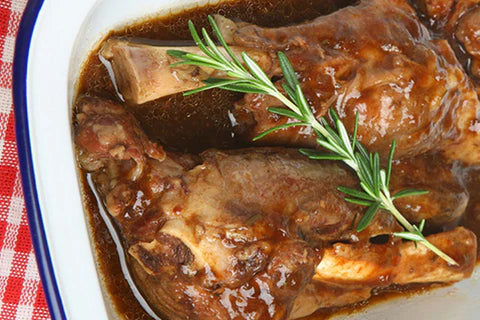 Ingredients
lamb shoulder
sea salt
cracked pepper
rosemary
onions
1 tbsp Nutra Organics Chicken Bone Broth Powder
Method
Place the lamb shoulder into the slow cooker. Season heavily with sea salt and cracked pepper.


Remove the leaves from rosemary sprigs and scatter around the lamb. Add the onions and chicken stock.


Cover and cook on low for 6 to 8 hours, at which point, the lamb should be so tender that all you need to do is tear the meat away with tongs.


Serve the lamb on a platter with the onions and drizzle with delicious melty onion sauce.