August 2022
Belle A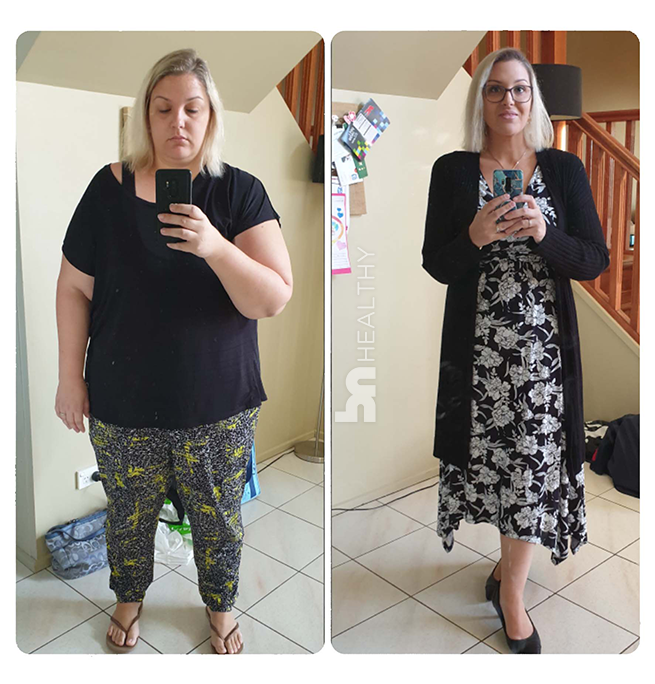 1. What made you decide to have WLS surgery?
Health issues.
2. What was your weight prior to your WLS, and... What's the goal?
I was 129 pre surgery and goal was to be heathy.
3. Did you get to the weight you wanted?
I had surgery at the end of November 2020 and I have lost 50kgs and am happy with what I have lost.
4. How do you feel now that you have had the surgery?
I feel amazing and love how much energy I have and that I can actually play with my daughter.
5. Were there any problems along the way?
I had severe vomiting post surgery straight after surgery and still to this day have trouble with normal water and keeping it down.
6. Would you do it again now that you know what you know?
Yeah for sure.
7. What are some of the inspiring things you can think of that you have noticed along the way?
Take lots of after photos and keep comparing the images so that you keep motivated as your brain keeps on the fat journey so it's great to see it in photos.
8. Did you have some happy unexpected surprises?
I am surprised everyday that I am able to fit into a size 12 when I was a size 24.
9. What advice do you have for anyone preparing for surgery?
Prepare for the worst and take every moment as it comes and prepare for a mental battle and the rest will flow.
10. What is the one very best thing that has resulted from your surgery?
Very best part is that I am able to actually enjoy life with my family and go on the kids swing now and the joy in my daughters face while spending time with her rather than sitting on the side line. The hardest part of the journey is the mental battle but if you are considering the surgery prepare mentally and things will fall into place.