August 2022
Deborah Smith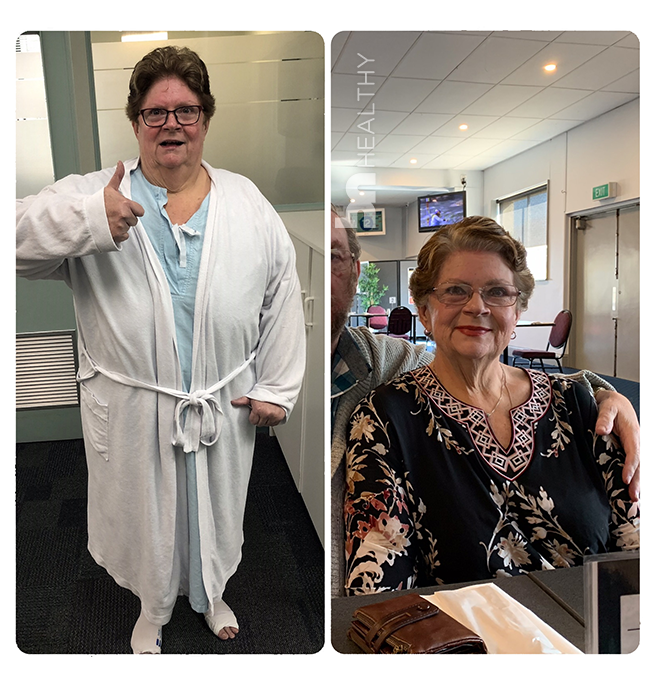 1. What made you decide to have WLS surgery?
I was over feeling tired, grumpy and really feeling my age. I suffer from arthritis and the pain was getting worse with every extra kilo that I was carrying. I'd also had a total right knee replacement that wasn't successful but definitely made worse due to my extra weight.
2. What was your weight prior to your WLS, and... What's the goal?
My highest weight prior to surgery was 139 kilos. I was 132.5 kilos on the day that I started pre-op, 124 kilos on the day of my surgery and I'm now 85 kilos. My goal is 75 kilos so I've still got 10 kilos to go. My surgeon and GP never set a goal for me and they are both thrilled with my results.
3. Did you get to the weight you wanted?
Not yet but I believe it took me many, many years to be weight I was so I'm just super pleased with my results so far. Ideally I'd love to be in the 70's so I'm hoping in the next 12 months I will be able to achieve that goal.
4. How do you feel now that you have had the surgery?
I put on a happy face but everyday things like housework and gardening, playing with the grandchildren and going out was becoming so difficult. I continually had a red face, perspiring heaps and suffering from numerous rashes. I was also prone to headaches, my arthritis pain was terrible, my blood pressure was high and I was irritable, aching all over, grumpy, tired a s fed up.
5. Were there any problems along the way?
I'm very happy to say that I've had no issues at all. But I ensured I was well informed, did heaps of research and followed everyone in my Bariatric teams advice and instructions to the 'T'. I've only had two vomiting episodes and that was in the very early months when I either ate meat that was over cooked/dry EG: pork that was too lean or I ate food that didn't agree with me EG: creamy sauces. I've had no hair loss, my blood work is great, my blood pressure is normal for the first time in many years and I put this down to always having protein first, taking Bariatric multivitamins, using protein powder everyday in my coffee and listening to my Bariatric team.
6. Would you do it again now that you know what you know?
I certainly would but at a much younger age so that I can get the full benefit from having weight loss surgery. I've spent my whole life big then small but I've never managed to keep the weight off long term.
7. What are some of the inspiring things you can think of that you have noticed along the way?
My son who I hadn't seen for many months was so proud of my achievements and his wife, my daughter-in-law who has also struggled with her weight especially after having children had weight loss surgery late last year and she said I was an 'inspiration to her' and she has successfully now lost over 40 kilos. This makes me not only proud to have helped her but it's also very humbling to be able to see her so much more happy, healthy and a wonderful role model for her two girls.
8. Did you have some happy unexpected surprises?
My feet became smaller which was an added bonus and due to COVID-19 many people hadn't seen me for sometime so they didn't recognise me which I thought was quite funny as I thought they were just joking around until I realised that they really didn't know who I was.
9. What advice do you have for anyone preparing for surgery?
Listen to your surgeon and their Bariatric team. Do as much research as you can so there are no unexpected surprises. Join as many FB groups so that you can learn more but never compare yourself to anyone else as we are all different and have different challenges in our lives.
10. What is the one very best thing that has resulted from your surgery? What has been the hardest part of your journey?
'Living life again' in the best part of this journey and the hardest part was to be honest 'nothing'.