August 2022
Jaymee Schmitt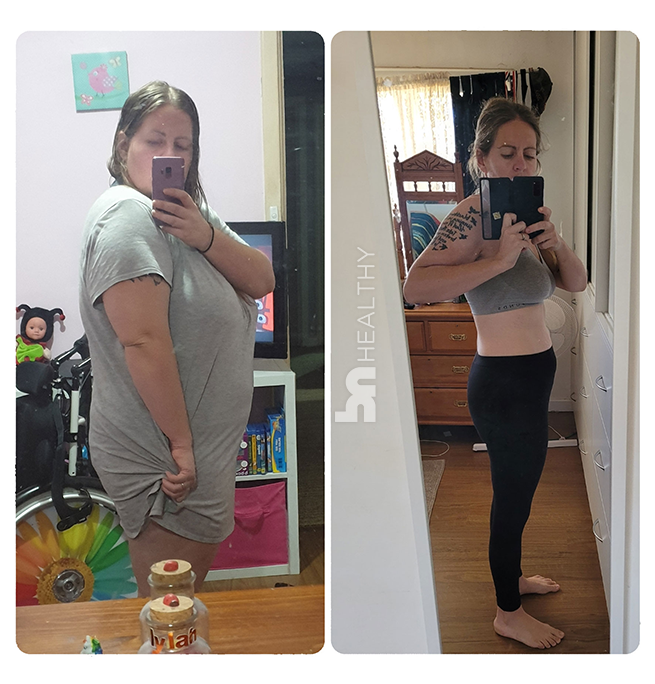 1. What made you decide to have WLS surgery?
My health was declining and I have a severely disabled and medically compromised daughter who needs me to be at my strongest to help support her.
2. What was your weight prior to your WLS, and... What's the goal?
114.4 kg and my goal weight was 72kg.
3. Did you get to the weight you wanted?
Yes I am currently 68kg.
4. How do you feel now that you have had the surgery?
Amazing it has completely changed my life.
5. Were there any problems along the way?
I had iron deficiency pre surgery but have since had no problems after surgery at all.
6. Would you do it again now that you know what you know?
100 percent I do not regret anything about my surgery it changes my life for the better.
7. What are some of the inspiring things you can think of that you have noticed along the way?
My confidence has sky rocketed and my health has done a comete 180. I was high risk for diabetes pre surgery and now there are no concerns at all.
8. Did you have some happy unexpected surprises?
I did a lot of research leading up to my surgery so I was pretty clued into everything that could happen but my daughter had a major medical arrest resulting in a 6 week hospital stay over 800km away from our home and family and my energy levels made being by her side day and night a lot easier I was not as lethargic as I was pre surgery with her hospital admissions.
9. What advice do you have for anyone preparing for surgery?
Just do some research and remember everyone is different so don't expect to have the same recovery as anyone else, its a very wild but rewarding ride and take lots of before photos. And keep up with your vitamins! It is so important to keep up with multi vitamins and your protein!
10. What is the one very best thing that has resulted from your surgery?
The best thing about having surgery is being able to be more involved in my family and being able to practice sports with my son and enjoy life again. Keeping up with protein can be very difficult so make sure you get your protein powders and take your vitamins.