BN Collagen 3 Month Subscription - Save 20%
100% NATURAL COLLAGEN
Nourishes hair, skin & nails
SOURCE OF PROTEIN
Aid recovery & digestive health
ZERO TASTE & SMELL
It tastes like water - totally undetectable with added benefits.
FREE shipping New Zealand wide on orders over $80.
Same-day shipping for all orders placed before 2pm on weekdays.
Bursting with health and beauty-boosting ingredients, our BN Pure Pro Collagen is flavour-free and 100% natural collagen protein powder. Our collagen supports healthy hair, skin and nails and connective tissues such as joints, tendons and ligaments, supporting your long term health over your Weight Loss Surgery journey.
Collagen is the basis of our skin, the cartilage in our joints and our tendons and ligaments too. Including collagen in your diet may also:
Improve the condition of hair, skin and nails Aid digestion and nutrient absorption Help to repair the intestinal and stomach lining May help to soothe Irritable Bowel Syndrome (IBS)
BN Healthy formula uses the highest quality bovine collagen available. BN Pure Pro Collagen is
Gluten-Free
Sugar-Free
Lactose-Free
Fat-Free
No artificial colours
No flavours
Packed In New Zealand, from imported ingredients, using bovine collagen and produced in a facility that produces dairy, egg and soy, and may contain traces of these allergens.
Add 1 scoop (15g) to 300ml of cold or hot liquids and mix for 15 to 30 seconds. Add it to any beverage to juices, coffee, smoothies; it can be added to foods such as soups, yoghurt, only limited by your imagination!
Allow the powder to dissolve for 2 minutes.
Consume product once daily or as direct under medical advice.
Collagen protein is not a meal replacement. This is a supplementary product only and should not replace a balanced diet.
If any health symptoms exist, please seek medical or dietetic advice to ensure this product is suitable for you.
Formulated supplementary sports food.
Not suitable for children under 15 years of age or pregnant women: should only be used under medical or dietetic supervision.
Store in an airtight container in a cool dark place.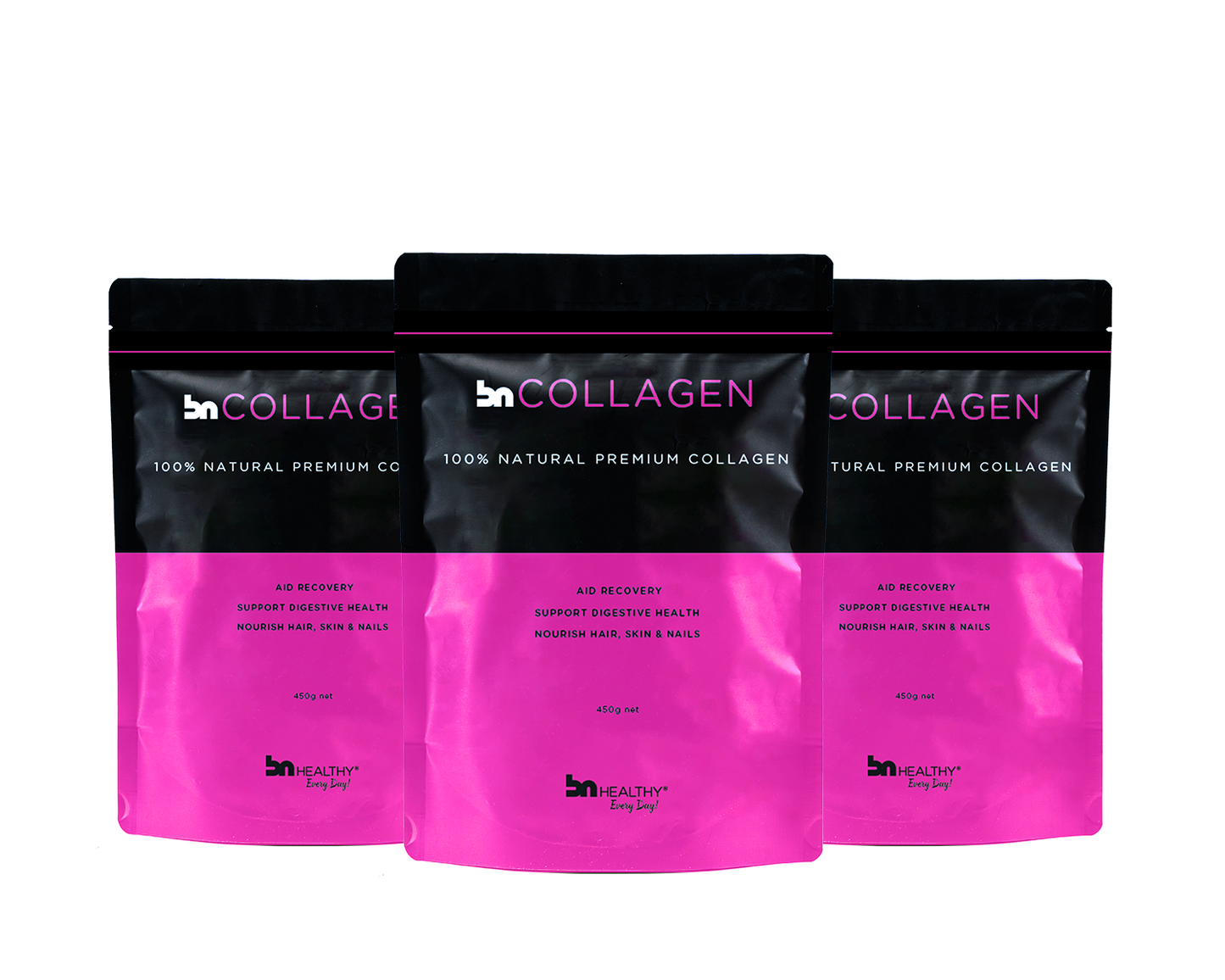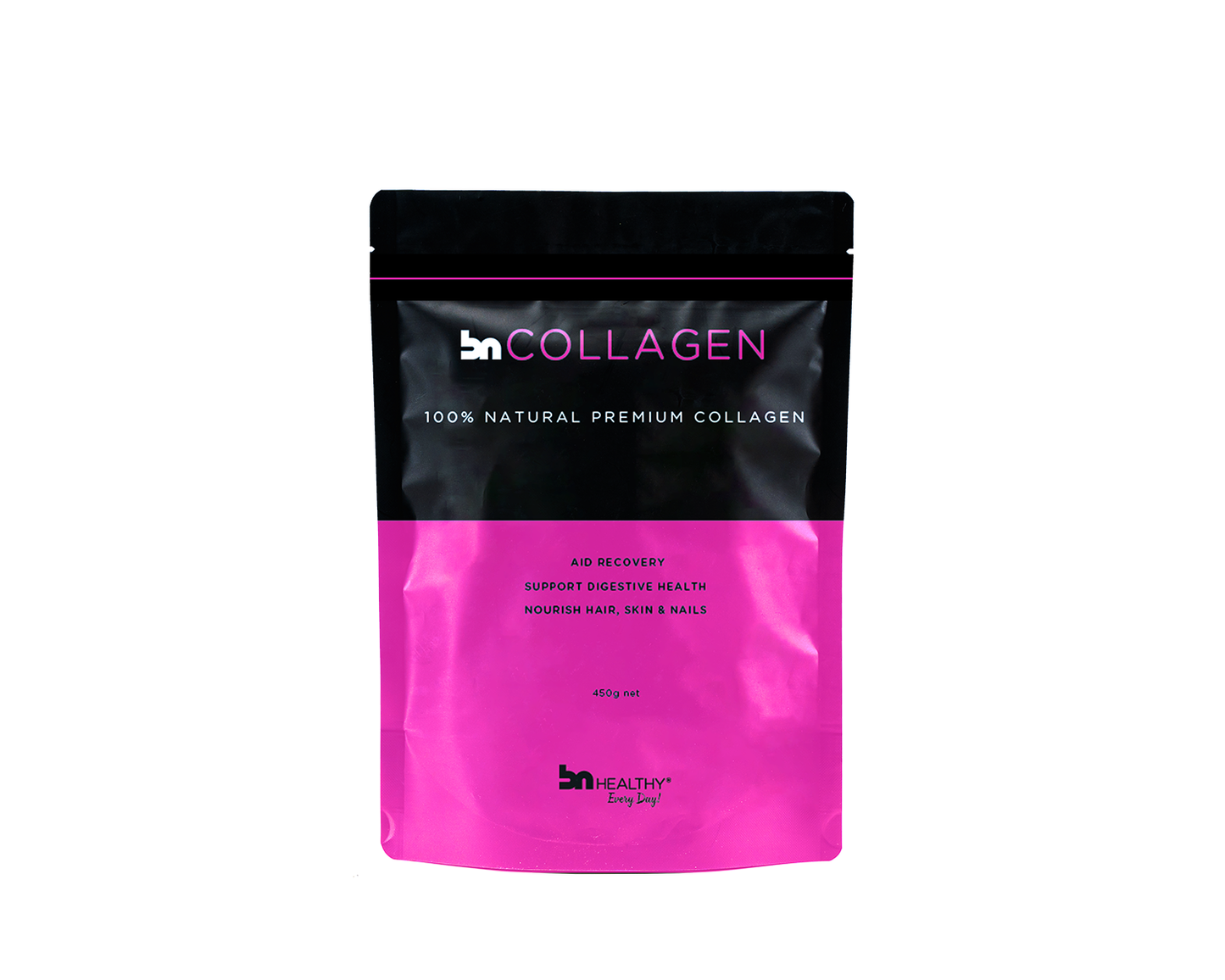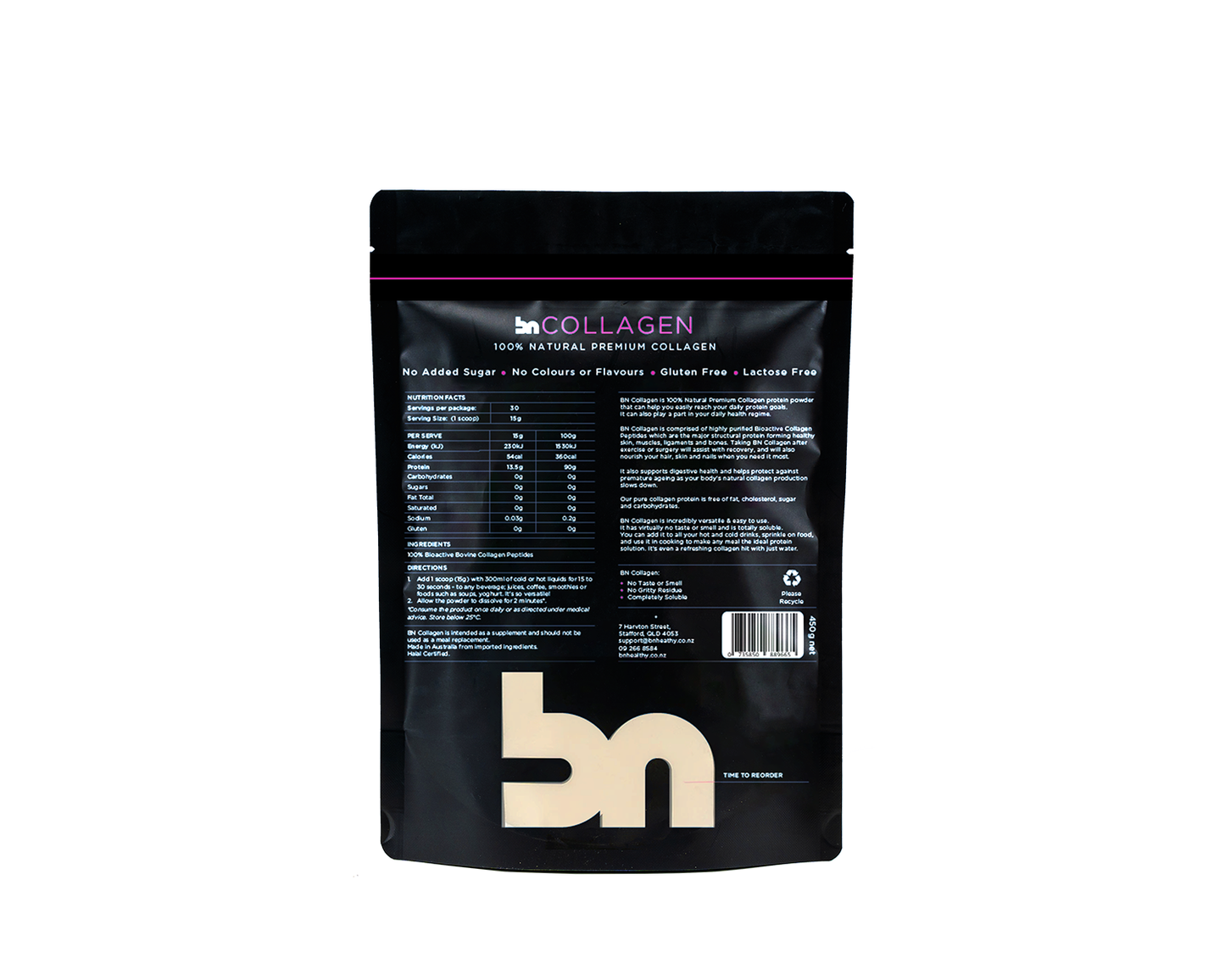 Frequently Asked Questions
Our Qualified Nutritionists are here to help you make the best choice when it comes to you and your health.